Nitrogen Pumping & Delivery Services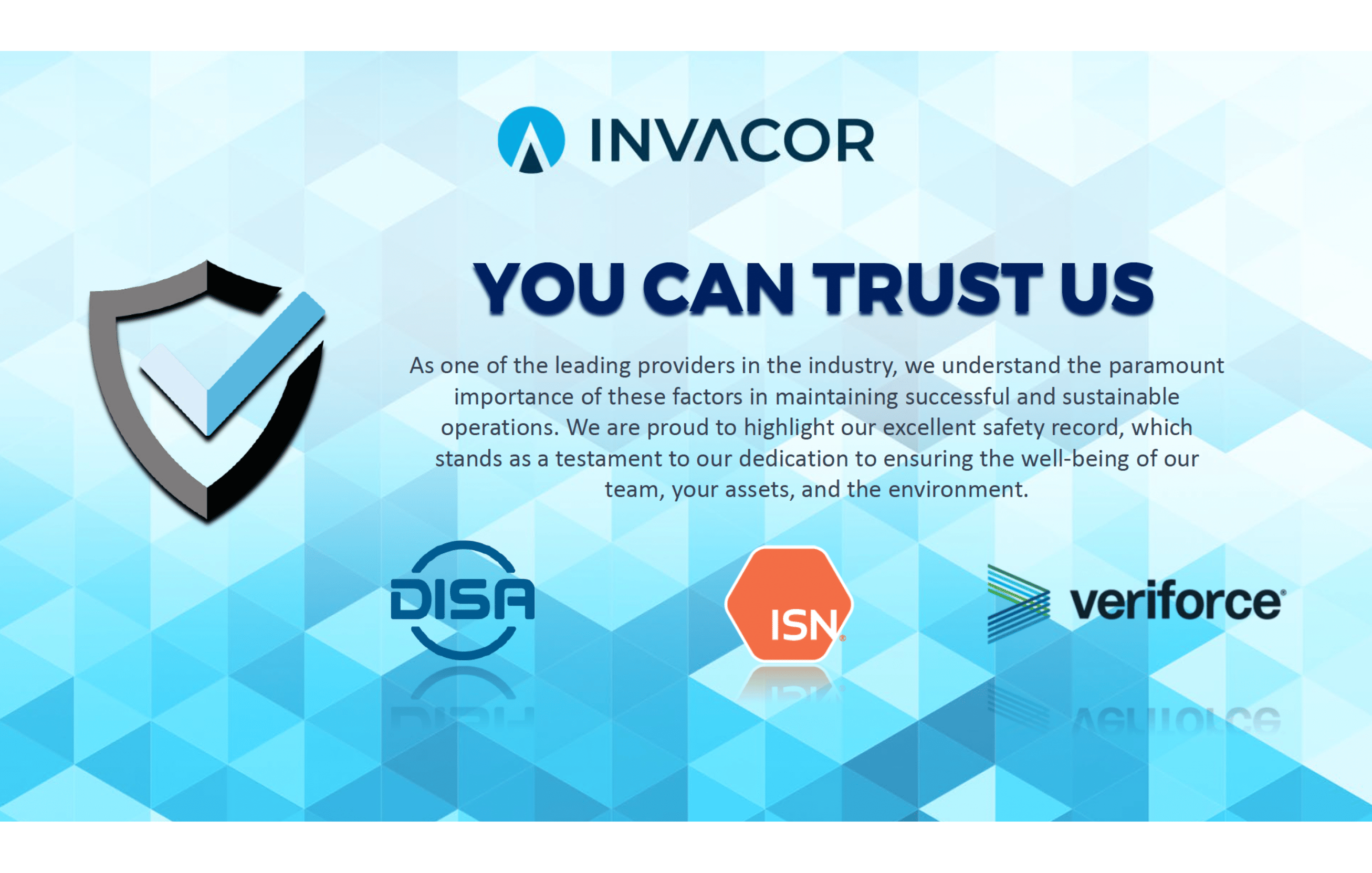 About Our Nitrogen Pumping & Delivery Services
Welcome to INVACOR, your trusted partner for comprehensive nitrogen services in the oilfield and industrial sectors. With a wide range of offerings including pipeline purging, ILI support, product displacement, blanketing, Mechanical Integrity Testing, turnaround and plant shut down support, we are dedicated to meeting your nitrogen needs with precision and expertise.
Our experienced team, boasting over 50 years of combined experience, is committed to delivering efficient and safe services. Equipped with a fleet of certified transportation systems and trailer-mounted advanced pumping systems, we ensure that our operations are conducted with utmost compliance, efficiency, and safety. Furthermore, our nitrogen services also include the detection of small leaks along pipelines, making nitrogen a reliable agent in safeguarding your operations.
At INVACOR, we strive to exceed your expectations and provide you with the highest quality nitrogen services. Contact us directly to learn more.